Help and Advice With Small Removals: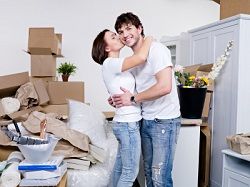 If there is one thing that Man and Van to does extremely well, it is a small and light removal. We know that many people and smaller businesses don't need the full works when they are moving in London and it's natural in tougher times like these to want to keep your costs down. That's where a removal company needs to strike a balance between quality, convenience and cost and Man and Van to does that perfectly.

We offer man and van removal services to customers throughout London on a daily basis, which includes weekends. Our movers work long and flexible shifts which extend late into the evenings and start very early in the mornings as London is an active and happening city and many people need to move outside of normal working and sociable hours. If you call 020 8610 9265 and let us know when and where your move is to be we can be sure to accommodate your needs and offer you a moving service that is suited to your requirements.

We help home owners and businesses, but quite a lot of our small and light removal customers are tenants and students. Moving into or out of rented property in London happens very regularly and moving in the capital isn't easy to pull off on your own. That's why a degree of expert help is valuable to many although really it doesn't need to be a gigantic delivery lorry and a military-esque team of movers. Our man and a van service is ideal for students and tenants and designed to help you pack up your life and move it quickly and easily.

A man and a van sounds very basic and simple. It certainly is simple for us to provide but the help we can give you is anything but basic. We can take you and your belongings from A to B very easily but where we really make all the difference is when you are planning either side of a move. Our services are about so much more than moving you from one location to another. We can help you pack all of your belongings and our removal company can provide you with all the packing material you need including thick cardboard boxes, duct tape, bubble wrap, plastic binding and tissue paper. We bring all of these products with us as we know that our customers need to have their more fragile items wrapped and packed up safely and securely to keep them protected from any movement during transport. Boxed wardrobes and furniture covers are also available on request if this would be of help to you during your move.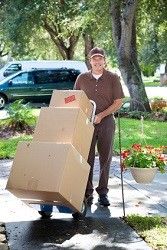 Our movers can also help you with other tricky jobs such as building and dismantling furniture, and whilst we know that many of our customers in smaller removals don't have a dearth of pianos, cabinets and settees to relocate, every so often the ability to break down bigger pieces is necessary to make a move simpler and easier to coordinate. To enquire further about this aspect of our services contact us on 020 8610 9265 today and we can give you more details and talk you through it.

Our light removals are inclusive of insurance cover and this is included in our price. To find out more about the different levels of cover we can offer, and to get a free quote for our terrific moving services contact our customer service team on 020 8610 9265 and speak to one of our helpful operatives. Our movers are well spoken, reliable and efficient and that's why we are one of the best removal companies London customers can call on.