Quality Removal Vans at affordable prices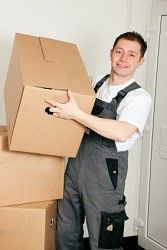 There are so many people in London needing the right vehicle for a removal or a delivery and Man and Van to can provide a service that is reliable and affordable to all of them. Simply call 020 8610 9265 and tell us what you need and when by, and we'll get you a moving truck at the time that you want it.

Sometimes movers don't want to have their house filled with a large removal team, walking dirt onto the carpet and dropping boxes of your fragile ornaments and precious house content. Alternatively you might be moving on a budget, and want no more than a basic vehicle to help get you there quickly, or you may be lucky and have managed to enlist a group of willing and able friends to help you get everything you own from A to B.

If the vehicle alone meets your needs, Man and Van to are more than happy to provide it, and we can do it all for you instantly if you call 020 8610 9265 and tell us which removal van you want. At our depot we have a full range of moving trucks that can be called upon by absolutely anybody to complete any removal you need. We have small removal vans, medium sized, large and supersized, and all of them are available for rental depending on what it is you need to have moved or delivered.

Our moving trucks are available for hire on any day of the week and at any time of day whatsoever. If you need it on a Monday morning in rush hour, we'll supply one to you. Similarly if it's the small hours of the morning, or late on a Sunday afternoon, we have the moving vans on hand to accommodate you. The moving trucks we rent out to customers can be adapted to any move you need them to. We are able to carpet removal vans in circumstances where you have furniture to move and don't want it to be scraped, scratched or in any way scuffed on the base of a lorry.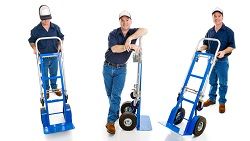 Our vans also come with useful aides to help you solve common removal problems that may get in your way on moving day. With ramps to help you access the lorry easily, and trolleys enabling you to wheel in cabinets, televisions, boxes and even pianos, our removal trucks are suited to any needs you may have whilst you are moving. There are tools on board as well if you need to take apart and/or rebuild any larger pieces to make sure that it all fits in without difficulty – if you speak to our customer services team on 020 8610 9265 we can give you your options and choose the right one with the correct equipment to suit your moving needs.

It's not only home owners and tenants that can benefit from our moving trucks. Companies needing to move offices can count on our removal vans to get their property from one building to the next. Our vans are suitable for any purposes and we will deliver yours to your place of business on the day that you need it, no matter when and where that is as we serve the whole of Greater London.

For more information about our services, or to get a free quote, contact us today on 020 8610 9265. Our prices are amongst the very cheapest in London and full insurance is included as part of the deal – we can't wait to help you meet your moving needs and if you need to use us more than once, we may be able to lower the price.