One Man with Van service is enough for the perfect house or office removals…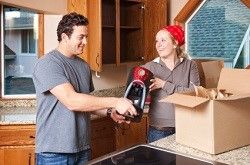 Our moving service really does sound very basic, and that's why some people ask "Is that it?" The answer that we give our customers is "It is, but it isn't". With Man and Van to, you can be provided with a man and a van at any time on any day if you call 020 8610 9265. But that man and van can make all the difference if you are moving in London and need a bit of additional room or lifting power.

London removals tend to be very hard to pull off as the pace of life is so fast, the roads are busy and parking space limited, and finding the free time to get ready for a move of any proportions isn't easy to do. Then of course you have the security risks of taking things into and out of a vehicle on the road side. Our company's involvement can help you get round all of that. We are experts in removals, and we can deal with absolutely any move in London due to our long experience of handling moves in the capital, and having one of our staff on board can make a lot of difference when you are moving there for the first time.

Finding the time to pack is something that many Londoners struggle with when they are moving house, and our moves include packing services. If you call us on 020 8610 9265 and specify how much packing material you need, or give us an idea of the size of your delivery load, we can source all the material you need and put everything into the boxes, boxed wardrobes and furniture covers ready for the off. Our staff can also bring you bubble wrap which many people find reassuring as it protects your china cups, CDs, picture frames and ornaments from the risk of damage en route to your new home.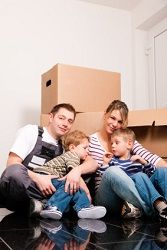 Our movers carry tool boxes with them which enables them to help you if you have any bulky items to be moved or any furniture that needs to be dismantled or reassembled in order to fit it through the front door. We can help you construct flat pack furniture items and we are always careful to put everything where you want it when we have you moved into your new address. Just one mover can make all the difference when you are moving in London, and these types of tasks are the sorts of things that can take you hours and consume entire evenings. With a very small payment to Man and Van to however, you'll have it all taken care of very cheaply and your move will seem so much more organised and less stressful, which is always a good thing if you are working in one of the most demanding cities in the world.

So if you want to do the smart thing and book a man with van move through our company contact us today on 020 8610 9265 and we will provide you with the staff and vehicular support you need to pull off your relocation quickly. If you need any other ancillary service, such as storage space or removal insurance, we can provide this as part of your package with our company. Remember that even the basic moving service we provide can be tailored to your specific requirements as we make sure that our customers set the terms of our engagement. Not many removal companies are this flexible and if you want to know whether a particular aspect of your move can be accommodated by our moving company, contact us on 020 8610 9265.