Moving With the best Man and A Van service…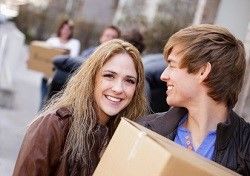 Moves in London have never been easier or quicker than they are with Man and Van to leading the line. Many London movers struggle to organise a move that is anything less than very stressful and having a removal company on your side can be a major asset if the correct moving team is on the job. A quick call to our customer support line on 020 8610 9265 and you're laughing – we can offer the most well organised, efficient and helpful moving services London has to offer and we do it all for the most affordable and realistic removal prices.

Call us today on 020 8610 9265 with details of your intended move, no matter where it's from or to, and we'll find a level of service that can benefit you and enable you to relocate quickly and easily. Our moving team are able to help people moving alone, or smaller families with any move by virtue of our man and van removals. A man with a van really can make all the difference if you're moving on a budget in London. The city is large and hard to negotiate, with precious little car parking space and very busy roads. There isn't really an ideal time to move in London and that's why it makes sense to call on Man and Van to – a removal provider with years of experience of London removals and excellent local knowledge.

We can help you pack up all your belongings and a man and van can give you all the packing material you need to accomplish this feat. We can bring you whatever you require including thick cardboard boxes, plastic containers, bubble wrap for your fragile belongings, tissue paper to pad bigger boxes and temporary wardrobes and furniture covers if you have particular need for these. Our movers can pack you up very quickly and if you have anything very large to manoeuvre, a bit of skill and technique is on offer to make the impossible seem possible. If the worst comes to the worst then our movers are perfectly capable of safely dismantling items to make them fit through the slender doorways and up and down staircases.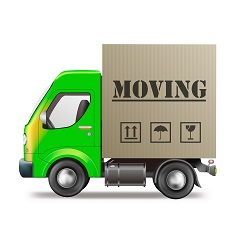 Another aspect of our moving service is safe storage. Because many of our customers are tenants, and some of them have gaps between addresses, having ample room to store your belongings is paramount and it doesn't always come cheap, nor is it very accessible when you are without transport. With our company on board you can access any storage container on any day at all with our man and van, and we can obtain somewhere close and convenient to you whenever you need it for as long or as little time as you want. The cost of our storage containers is actually quite good value and includes insurance cover, as well as maximum security and if you call us today on 020 8610 9265 we can give you a free quote.

Our movers are trained to the highest standards and work quickly and effectively no matter what the job and who we are performing it for. Having good quality transport is just as important which is why our vans are clean and tidy, carpeted to protect furniture from scuffs, equipped with ramps and trolleys for ease of access and very practical, spacious and also highly maintained. We insure our vans to a high level for our customers' peace of mind and if you want to know how little this affects our very cheap removal prices why not contact us on 020 8610 9265 for a quote and surprise yourself!